Post by valerie on Jan 11, 2023 23:55:47 GMT
- The Spark That Started The Fire -

January 2nd, 2023 - 9 pm

It's a cold but beautiful evening in New York City and Valerie is getting ready for a night out. She has been invited to Killian Neville's club opening by a man he met in the airplane on her way back to America. Valerie is putting on her makeup when suddenly someone knocks on her hotel room door. Valerie goes to open the door and it's the man who asked him to come to the club opening with her.
Arthur Lucideus: "Are you ready?"

Valerie:
"Almost. How did you find me?"
Arthur:
"I've lived in this city for almost a year now, I have my sources."
Valerie:
"Intriguing, go ahead and sit down... I'll only take a few minutes."
Valerie sits down in front of the mirror and continues to apply her makeup.
Arthur:
"Just so you know, I'm not expecting anything to happen tonight... I've got my own after party plans."
Valerie:
"Don't sweat it, I also have my own after party plans."
Arthur:
"Oh really? What kind of an after party are you going to?"
Valerie:
"You tell me and I'll tell you."
Arthur:
"Then I guess I'll never know. I should also warn you that me and the owner of the club don't exactly get along so if he asks about me, I'm not there."
Valerie:
"Well that's good to know, I suppose. Who is the owner by the way?"
Arthur:
"Killian Neville, a cruel old cunt and a businessman from England. He used to be my mentor and we had a kind of a falling out."
Valerie:
"Why is he inviting you if he doesn't like you?"
Arthur:
"Either he has finally realized that he's wrong when it comes to me or it's a trap and god knows what that will lead to."
Valerie:
"And why exactly did you have a falling out?"
Arthur:
"That's a story for another day."
Valerie:
"Great because I'm really not interested and I'm ready to go."
Arthur:
"Alright, let's go."
Valerie throws on a fur coat and grabs her bag, Arthur opens the door for her like a gentleman and they take the elevator to the ground floor. They exit the hotel and begin walking down the street to where the club is.Valerie:
"So, what's this club like?"
Arthur:
"Well from what I've read it's only one floor. They have strippers, food, drinks, private dances and a ballroom for more private gatherings.

Valerie:
"A ballroom? Like... for dancing?"
Arthur:
"Yeah, why? I'm not going to dance with you if that's what you're hoping for."
Valerie:
"I didn't expect you to, it's just that I used to do ballroom dancing a lot back home in France. In fact I used to be really good at it, until me and my partner broke up and now I have no-one to dance with. Huh, maybe this Killian Neville isn't as bad as you say."
Arthur:
"Oh no, he's terrible. He's the worst human being I've ever met, he may seem nice on the outside but believe me, I know him better than anyone else and he is what he calls himself... "The Emperor Cobra"."
Valerie:
"God what a cliché."
Arthur chuckles and they've finally reached the club, it surprises Valerie.
Valerie:
"Long Legs? Really?"Arthur: "I'm just as surprised as you are."



Arthur opens the door and Valerie walks in and they're immediately greeted by Killian Neville's bodyguard Ranjit who guides them past all the people that are entering the club, he guides them into the ballroom where there's many familiar faces and none of them are happy to see Arthur. A waiter offers them glasses of champagne and Valerie takes a glass. The ballroom is beautiful with big stairs leading to god knows where.




Arthur spots his friend Rayden Suko with Rita Valentina and Hazel Knight and Rayden spots him, Arthur is confused as to why Rayden would get invited.




Arthur: "You see that big Japanese lad talking with those two women?"

Valerie: "Yes."

Arthur: "He's a friend of mine, Rayden Suko. I don't know why he's here but I'm gonna go talk to him... you just... you know... get mingling I suppose."

Arthur walks off and goes to talk with Rayden, Rita and Hazel and leaves Valerie all alone. Suddenly someone bumps into Valerie and Valerie almost spills her champagne.

???: "Oh sorry, I didn't mean to run into you like that."

Valerie turns to face the person that bumped into her.



???: "You didn't spill it did you?"

Valerie: "No no, I've still got it all and it's alright."

???: "Who are you by the way?"

Valerie: "Valerie Rousseau, I came here with- "

???: "Arthur? Huh, I didn't think he'd show up."

Valerie: "And who are you?"

Luna: "Luna Igarashi, I'm... well I guess doesn't matter, nice to meet you."

Valerie: "So, what are we waiting for?"

Luna: "I heard that Killian wants to make an announcement or something, I don't know I guess we'll just have to wait."

Valerie turns to look at the entrance that they came through and sees Ranjit bringing in two more people before closing the door. One of them is a pregnant lady and one of them is a handsome looking man.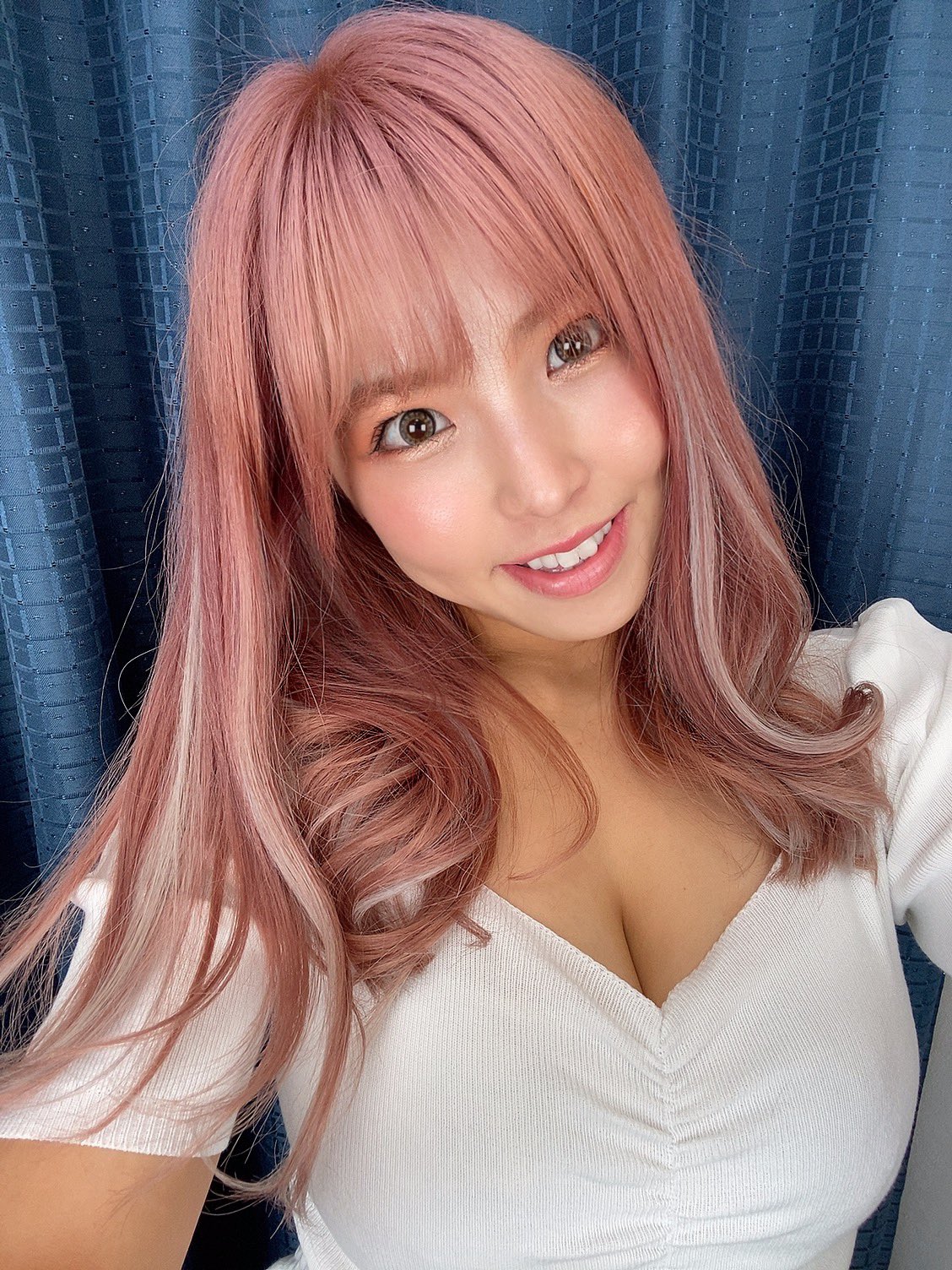 Valerie: "Who are they?"

Luna: "The pregnant woman is... my sister Diana Igarashi and the guy... I have no idea, never met him before. I need to go, if she talks to you please don't tell her I'm here."

Valerie: "Got it."

Luna: "Thanks."

Luna quickly sulks away and DIANA and her boyfriend seemingly spot Arthur and Arthur spots them. DIANA whispers something to her boyfriend and he nods. Suddenly the band that Killian has hired begins playing Symphony No. 9, Mvmt 4 and the room goes quiet as we cut to a door opening at the top of the stairs and a man in a stunning blue suit and a fur coat walks out, this must be the infamous Killian Neville.




Everyone else except for Arthur begins clapping, Arthur instead grabs a glass of champagne and downs it. It tastes disgusting, something's off but Killian wouldn't poison him in a room with this many people. The clapping stops and Killian begins speaking.

Killian: "Friends, family, companions, guests of honor and others."

Killian looks Arthur dead in his eyes and smiles.

Killian: "Welcome to the opening of my new club... The King and Queen Club!"

Everyone claps except for Arthur.

Killian: "Now don't be confused by the sign that's outside, I haven't gotten around to replacing it yet so hopefully no-one is here because they thought this was "Long Legs".

Everyone laughs except for Arthur.

Killian: "Now, I'd like to extend an even bigger thank you to Diana Igarashi and her fiancé Andrei Sokolov for taking the time to be here. Diana, I know it must not be easy to come here while you're with child but I truly appreciate it, you're a courageous and strong young woman and I hope your daughter will grow up to be the same."

Everyone claps and Arthur just scoffs.

Killian: "Now, I truly hope that you all enjoy your evening and take full advantage of all the services that you can available in this club, thank you."

Everyone claps and they begin talking again, people begin leaving the ballroom for the club and Arthur approaches Valerie.

Arthur: "So, what do you think?"

Valerie: "Bit of a smug prick but other than that he doesn't seem so bad."

Arthur: "Just be glad you don't know him like I do."

Arthur sees Rayden leaving with Hazel and Rita, he excuses himself and quickly catches up with them. Valerie is suddenly approached by Killian Neville.

Killian: "Valerie, I presume."

Valerie: "Valerie Rousseau, pleased to meet you Mr. Neville."

Killian: "You're here with Arthur right? He always knows how to pick his dates."

Valerie: "He has told me a lot about you."

Killian: "Not all good if I had to guess."

Valerie and Killian are suddenly interrupted by Diana who taps Killian on the shoulder.

Killian: "What is it Diana? How can I help you?"

DIANA: "I was wondering whether or not there's anything I can drink anywhere, alcohol isn't exactly good for the baby."

Killian: "I set up something for you in the kitchen to drink just ask the barkeeper about it."

DIANA: "Thank you Killian. Oh hey, who's this?"

Valerie: "My name is Valerie Rousseau, nice to meet you DIANA."

DIANA: "Oh you're so nice! I have to go now though but I hope we can talk later."

Valerie: "Yeah sure, talk to you later."

DIANA leaves the ballroom and enters the club area of the building.

Killian: "I must go as well, I have other guests to entertain. Do enjoy yourself and don't believe everything that Arthur says."

Valerie: "It's been nice meeting you Mr. Neville, I hope we meet again."

Killian leaves and goes to talk to Andrei. Valerie decides to head to the club half of the building to find Arthur. We then cut to the bar where DIANA is.

DIANA: "Barkeep! Could you help me please?!"

Barkeeper: "What is it?"

DIANA: "Killian told me to ask you about some non-alcoholic drinks, you know where I can find those?"

Barkeeper: "Yeah, they're in the kitchen behind me, they should be in the fridge."

DIANA: "Thanks!"

The barkeeper lets DIANA behind the bar and unlocks the kitchen door for her, she enters and begins feeling weird. She smells something weird and then collapses on the floor and doesn't get up.


TO BE CONTINUED IN: "THE STORM"